Skype. WhatsApp. Facebook Messenger. WeChat. Slack.
Every known instant messaging app today comes pre-enabled with voice video calling.
Gone are the days of voice calling. Video is the new telephone call.
Video audio integrations tools are the machinery that makes instant messaging apps capable of communication using real-time video chat API & SDK. They provide the technical infrastructure to set up interactive real-time video communication that can be scaled easily.
Be it a one-on-one video call or a multi-participant video seminar, video audio calling integrations make it happen.
Video/Audio integration tools are basically WebRTC tools. WebRTC stands for Web Real-Time Communication. There are many voice video call integrations in the ready-go pack that can integrate into a website or a mobile app for communication. They are usually available in the market in the form of APIs or plug-and-play solutions that make it easy to embed video call into a website to deliver custom video chat API experiences.
How Video/ Voice Chat Application Works?
The voice communication will happen between two clients over the VOIP (voice over the internet protocol) is one of the popular for voice and video call. The voice call works on the principle of WebRTC. The WebRTC has 3 separate methodologies namely,

Signaling
STUN server
Turn server
In which, signaling initiates the user data, messages for the media. And also ensures the signal at both sides and provide the signal for the clients. Websockets are used in the Signaling. In order to make a connection with the clients, we need a peer to peer connection. There are two types of servers
The STUN server provides public IP address for peer to peer connection, other IP address does not enable the peer to peer connection. The Turn Server acts in the absence of peer to peer connection failure to establish the connection between the clients and users. These methodologies work for the same video calling, and other media to establish the support for the users in the chatting app and other devices.
How About Getting Started with Firebase to Build Video/ Voice Chat Application?
Firebase also stands a powerful API to build real-time chat application that possesses video/voice call integration with built-in security and safety feature to safeguard the entire chat conversation taking place in the application. To utilize the work of a WebRTC signaling, Firebase plays as real-time cloud storage in making API calls to client's service that scales up to few numbers of users not exceeding 10. It requires instant payment for every usage of users across the platforms.
What Does MirrorFly Have in Offer?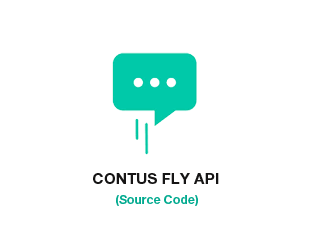 MirrorFly is a readymade chat solution that can be customized any kind of business. It has in-built voice video calling API and also MirrorFly source code can be integrated with other SDK and APIs to create a utilitarian chat application. The chat application can score high on several user-focused features like online presence indicators, private chats and group chats, location sharing, screen sharing and any other feature that makes enterprise communication systems like Slack, Stride, and the likes a hit.
The Benefit that You Get
MirrorFly is a 100% customizable Video chat API & SDK solution that will suit to integrate the video and voice chat to enable video/Audio call. As an enterprise-grade user, you can pick any third party integration and integrate with MirrorFly's backend to add video conferencing to your chat app or website.



Additionally, MirrorFly can be customized video chat api for several use cases. From a dedicated chat app within an office to a doctor-patient communication system for hospitals or even a help support system for banking or financial institutions, MirrorFly can be used to build any kind of real-time communication system.
MirrorFly – Voice/Video Call Features
Low Latency -The message can transfer within a short period of time. It consumes the low level of data.
Encryption – At one end of the sender's voice/video is transferred that can be encrypted and another end receiver can be decrypted the voice/video for most secure communication.
Cross Platform – It supports the cross-platform and also allow to run the application from the existing platform.
1 to 1 or One to Many -The Audio/Video chat API integration Facilitate a group call or individual communication with highly reliable and efficient quality calls across all the devices.
Own Turn Server – This acts as a medium to route the connection properly between the client and user with ensuring bandwidth usage.
Adaptive H264 Codec – This helps to provide quality video or voice continuously at very low bit rate without reducing the complexity of the video/audio.
Native SDK's -A set of Video/ Voice call native code libraries can be embedded into Android, iOS & web.
Spam Protection – Added powerful tools to avoid unwanted threats, secure the data and maintain privacy etc.
Full Customization – Customize the code conveniently according to the business model or backend code integration.
One thing is Certain. We won't compromise the Quality!