With the limited natural resources of crude oil worldwide, the demand for gasoline prices with the imposed different taxes is sure to shoot up and never going to come down.
Almost 80% of the Electric buses are expected to occupy city fleets by 2040.
IoT in Electric Vehicle Fleet Management
In addition to the usual traditional fleet metric like utilization, there is a whole new set of metrics for Electric fleet systems like charge status, charging session details and new plug-in created exclusively for hybrids and electric miles are some of the distinct fleet metrics for Electric vehicles.
However, there are some key factors to consider for better adoption. Cost is one of the most important factors for transferring from a gasoline vehicle to an electric vehicle. Annual fuel expenditures can be reduced greatly just by switching to electric vehicles.
Also, One of the factors which hold back the customers from using the Electric vehicle is the lack of charging stations, which is commonly referred to as Range anxiety. Though it may be less prevalent in some parts of the cities or state highways, to avoid any stranded situations, it is always best to analyze the vehicle's driving details like the distance traveled, amount of fuel consumption gives a clear and informed idea.
Electric Vehicle Monitoring and solution
Below are some of the stats from using an electric vehicle against the traditional vehicle.
80% Electric Buses will occupy the city By 2030

85% Reduce the CO2 emission paving way for a greener revolution

65% Of the total Cost is saved annually
A day out with an Electric Vehicle: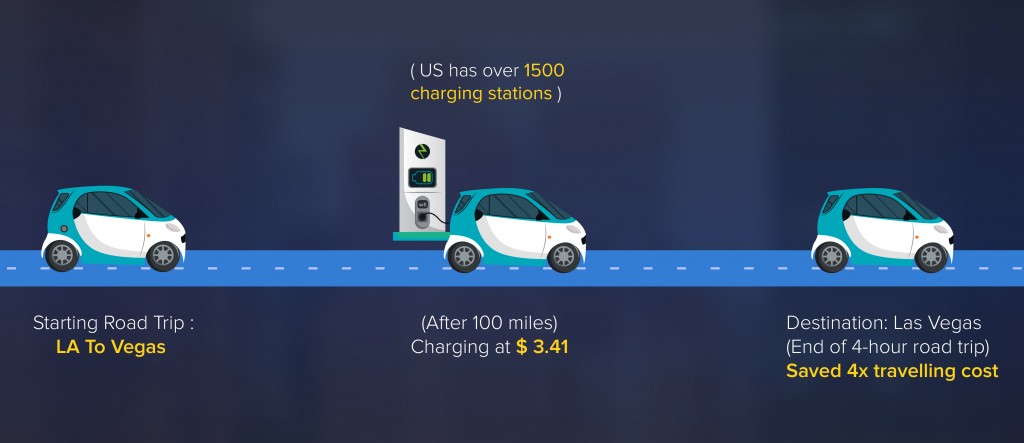 Sam, an automobile engineer working at Los Angeles decided to get the first-hand experience in driving an electric vehicle. He decided to go for a weekend drive to Las Vegas, NV which is generally a weekend getaway hub for him. He was quite surprised to get extra bucks from his saved fuel money and get a pair of running shoes on his way back home!
Curious to know how he saved the money?
He started off with a fully charged electric vehicle for a 4-hour road trip.
Out of his twice pitstop, he only required to get some fuel for him, not his vehicle. For every 100 miles, it cost only $3.41 for him to charge his EV whereas a gasoline vehicle usually charges him $12.16. Do the math and you may now realize how many electric vehicles saved him in just one trip.
Electric Vehicle Monitoring:
First, it fetches the users' route details and creates a detailed analysis from starting to destination points. Next, it makes a tailor-made recommendation route data which is best for each vehicle.
How Contus helps in Electric vehicle management
Contus provides efficient IoT enabled EV monitoring solutions for a better Electric Vehicle management system for real-time fault analysis.
Single Dashboard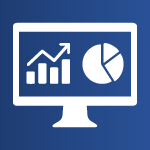 Smart touch screen Dashboard system which not acts as an output display but also it is designed as a user input panel. With highly interactive UI design it provides a better user experience.
Vehicle Data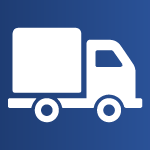 Charging levels, battery range, any fault detections, battery health are provided in detail. Along with the Odometer readings to know the distance covered data.
Charging Logs
Data loggers provide important information about your electric vehicles charging details like the charging time, distance covered until the next charging port and energy power duration.
Device & Firmware Management
The electric vehicle diagnostics helps in measuring several metrics like fuel efficiency, charging report data and real-time information about the vehicle's fleet.
Maintenance Cost
Having the analysis data in hand and also arranging scheduled maintenance helps to prevent any downtimes which automatically reduces the maintenance cost.
Tablet and Mobile Apps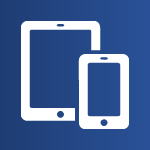 All these fleet information is compatible across several devices with iOS and Android mobile and web devices.
Electric Vehicle's Dashboard using Contus' Monitoring Solution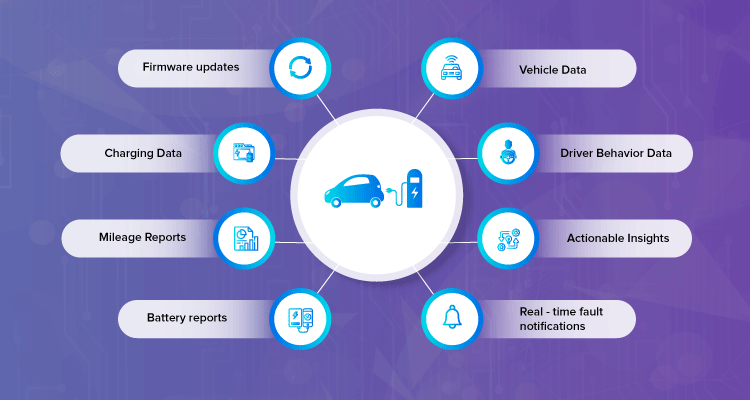 It provides Vehicle Data at-a-glance and it helps to optimize your transport systems with our in-depth dashboard model.
Contus Electric Vehicle Dashboard system brings to your table a collection of useful data including firmware updates, charging data, mileage reports along with real-time fault notifications and actionable insights. These stats help to make a better and informed business decision about your vehicle's maintenance routine and optimize your transport system effectively.
Wrapping Up
Reducing the carbon emission and global awareness regarding the same is much bigger and louder than the previous decade. It is the need of the hour, switching to electric vehicles is not only good for your wallet but you are helping to build a green ecosystem for future generations as well.
Get a telematics platform where you can get all the information at one single dashboard and get benefitted by saving a fortune for your electric fleet.