Content + Concept = Channel
The context itself elucidate the nature of an online streaming channel. The revolution of traditional network and cable is slowly shrinking as an iceberg. A new renovation of television is arising to transform the conventional viewing of TV channels to the next level. The Online TV channel is flourishing the entire entertainment industry into a wider range by streaming videos and television programs over the Internet. This new technology of web television broadcasting has been a treasure trove for some content publishers to generate revenue.
It's all about choosing what you want to watch rather than what the operator broadcast.
The broadcasting culture has started to transform in the early 20's when the fame of the internet started to revolutionize the entertainment industry. The segment of TV streaming has gained around US $51,617m in 2020 and is expected to rise at an annual growth of 10.7% which is close to US$85,735m by 2025 despite the Coronavirus impact. The TV streaming industry is heating up to battle across all categories right from TV shows, OTT movies, Sports, and more.
On accounting of the over-the-top platforms that urge to create online TV channels which have the potentiality to thrive the business for content creators through websites and mobile applications. The transformation of different sizes of screens and platforms abruptly increases the opportunity for the future of cable bundles which result in the future of online TV. In order to understand the wide array of the online TV market, it's essential to know the progression of future TV.
The Future of Online TV Channels is Coming Into Close Focus & Looks Pretty Great for Entrepreneurs & Media Owners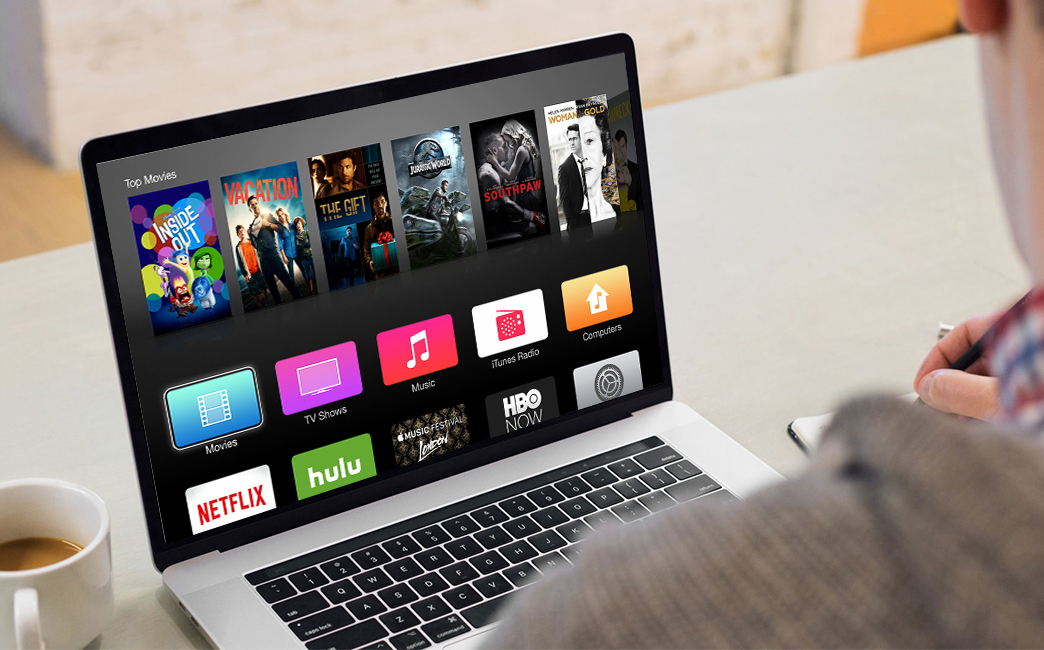 The war between online television and traditional broadcasters started when the initial stage of video streaming, OTT platforms came into existence. Cable TV is facing growing competition with brands like YouTube, HBO, Apple TV, Netflix, Amazon Prime, and more.
To be sure, online streaming is peeping every nook and corner disrupting cable bundles. To understand it in more detail, a premium cable and television network reported that it's the highest growth rate of about 5 million subscribers is perceived in business.
The revolution of online Tv channels cut down the cost of more than a million cable bundles and maximized the audience base. With the trend of online TV streaming, there is always the possibility for entrepreneurs and enterprises to leverage the business of streaming online TV.
The commercials are trying positively to compete with the ever-growing streaming industry where many OTT streaming industries have proven it's possible to create a massive business in the television industry without being dependent on advertisers. The reasons behind the growth of Online TV channels are pretty vast since traditional TVs can't assure 100% satisfaction for every customer.
Let us dive into the significance of creating an online TV channel that has the potentiality to reap a profit.
Why it is Significant to Create an Online TV Channel?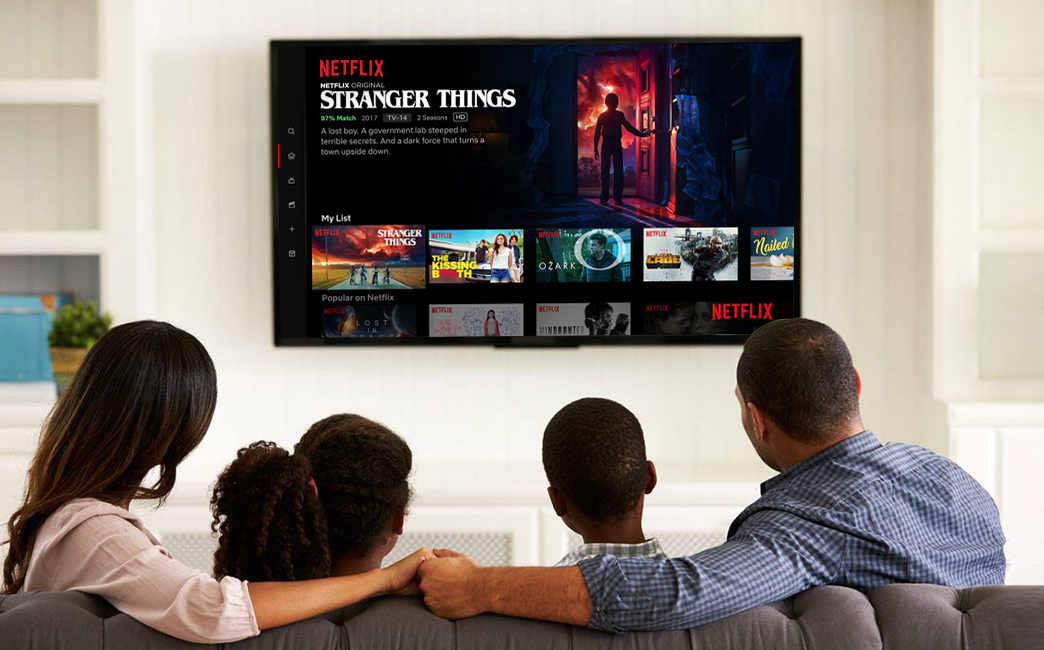 Today, the competition in online video streaming is high where the entertainment is no longer confined to the living room alone. As of 2018, Netflix is the world's largest streaming TV service with having more than 117 million paid subscribers. The list of big brands into this lucrative business is extending, Disney has signed to jump into the streaming business and ESPN is expected to set foot into the industry by early next years. These insights are more enough to describe the worth of starting an online TV channel for enterprises.
Prime Differentiation Between Online TV Channels and Traditional TVs That Every Content Owner & Distributor Should Be Aware of
Even though traditional Cable TV channels have more 20 Million TV channels, these channels can't serve 100% of their customers' needs.
The traditional advertising models have become outdated since the media companies shift from Pay-TV to subscription models.
Online TVs give the option to watch what you desire to. Traditional channels let you spend the entire time browsing through the limitless list of channels.
Internet TV gives you freedom to choose from a vast list of TV programs, On-demand movies, Live Podcast, Television Episodes and more.
So, Why Do You Need to Create an Online TV Channel To Stay Ahead in the Entertainment Market?
Regardless of businesses enticing your customers is the prime motto for any business to propel in the market. Likewise, Traditional TV channels have to offer multiple packages of Pay-TV options to delight their customers. Some of the popular streaming platforms in the market like Netflix, FuboTV, Hulu, Sling TV, HBO are the leading online TV broadcasters with paid subscribers near to 1 Billion. According to research, it has been found that by the year 2025, the global subscription users in the market is expected to surpass above 1.1 billion users.
On the other hand, Netflix had 192.95 Million paid subscribers in the second quarter of 2020 which is one of the promising factors why you need to create your own TV channel software to reap benefits.
Shift From Traditional TV Broadcasting To Online TV Channels Through OTT Platforms To Reduce the Shrinkage of Pay-TV Subscribers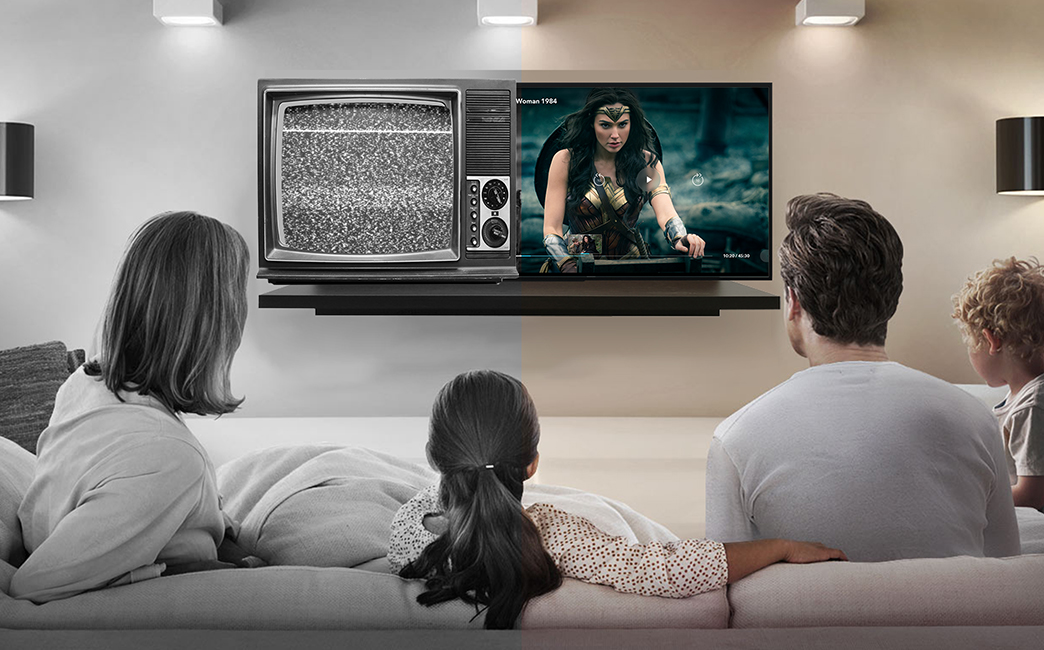 Cable TV is facing severe growing competition before the COVID pandemic and the post-pandemic future is bright for OTT & streaming platforms like Netflix, HBO, Apple TV, Amazon Prime, Hulu, etc. The growth of these big brands in the market is exponential where the newcomers have prominent space since users are shifting to online TV platforms. CONTUS VPlayed provides everything right from infrastructure to customization and monetization models to build your own online TV streaming platform to broadcast TV shows, Movies, and content across devices and geographical locations.
Some Good Points That Would Give you A Positive Reasons To Shift Your Traditional TV operations To Online TV Channels
CONTUS VPlayed provides all the necessary streaming opportunities like VOD, OTT, Live Streaming, Audio Streaming for Content owners, Distributors, Cable Owners to build their own Online TV streaming platform.
The Online TV streaming software is built on Microservice Architecture which is one of the prime technology used to stream OTT and live stream content.
CONTUS VPlayed comes with 100% customization feasibility for enterprises to customize any feature in Front and backend of the online TV application, Functionality to stream content, and Global CDN to distribute content irrespective of regions and devices.
VPlayed provides flexible hosting opportunities such as On-premises and On-cloud Infrastructure for control of the product.
Our solution lets you own the entire online TV channel software with your desired brand.
The solution comes with a 5+ revenue generation opportunity for cable owners and content owners to reap better revenue profit than traditional Cord TVs.
Okay, I Get IT! But, How Can I Start My Own Internet TV Channel? It isn't a much complex facet to create your own web TV until you strategize your business category and requirements to start broadcasting online content across geographical locations. Conceptualizing the type of content you want to broadcast, a revenue module that would fit the strategy and content niche, let's say like Educational, Pure Entertainment, Health & Fitness, and more.
Partnering with one of the leading online TV solution providers who have the capability to build the one with futuristic features and functionalities will help you reach your business goals.
Whatever the online TV channel software requirements, there'll be an ideal solution for it. In the same sense, CONTUS VPlayed is one the prominent OTT solution providers in the market to start your own Online TV channel on multiple devices like Smartphones and Web and to reach a global audience base.
What is all Contus VPlayed?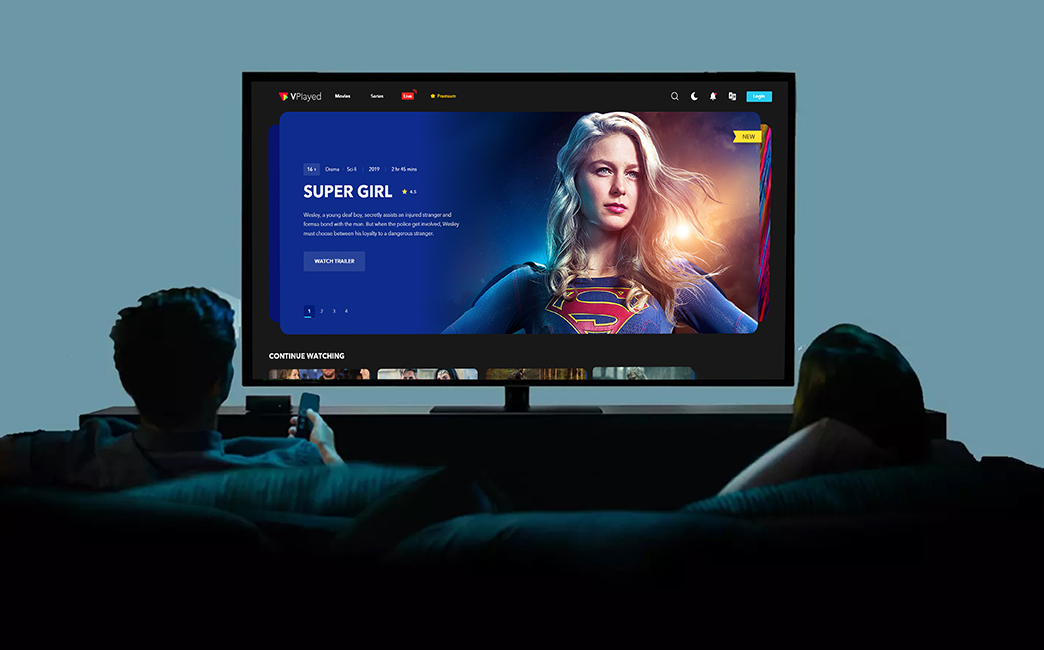 CONTUS VPlayed is a custom OTT solution provider in the market aiming to help content owners, broadcasters, Cable owners, distributors to build a Online TV channel software with all the features to make the streaming more precise. The OTT streaming platform comes with high scalable CMS, Streaming Infrastructure integrated with adaptive bitrate streaming and features.
Why Contus VPlayed to Build Your Own Online TV Channel?
1. Contus VPlayed offers complete customization of the online TV channel solution that adapts to your business needs.

2. The solution is expertise in building online TV platforms whatever the device and platform you demand.

3. Contus VPlayed technologies are driving the TV experience you demand across the devices.
Features That Drives the Streaming TV Experience to Next Level

Internet Protocol Television
IPTV is one of the commonly used technology to deliver TV programs and videos over the connection of internet similarly a broadband internet connection. Through IPTV, digital television service is delivered either live or video on demand and it also has the potential to provide a combined set of content that consumer selects will be delivered.

Time Shifted Programming
This is also a combination of IPTV which is used to broadcast the programs at different times normal to other. Time shifting is a programming to a storage acts as a medium for viewing or watch after the live broadcasting. The time-shifted Programming plays a kind of crucial role to initiate on setting up your own online tv channel.

Global CDN Service:
A Global Content Delivery Network assist in the distribution of the video content geographically to the end users a high pixel rate and at dynamic performance. Cloud-based CDN's establishes Content at a flexible medium for web applications and the deliver maximum level of protection by preventing the loss from hackers through filtering the traffic signals on global networks.

End-to-end Video Analytics
A clear analytical report is a key success to distribute the content over multiple platforms globally. An advanced video analyzer would be the key tool to a whole content library and its flow over the devices at a real-time.

Social & Payment Integration
An effective integration on social media platform magnifies the outstretch of the video content on multiple platforms which in result doubles the rate of users globally and also enhances this lucrative online tv channel business.

Multi-tenant Solution
A Multi-tenant is a cloud-based storage for the content in a secure and flexible way. This assist in redefining the infrastructure of the existing content resource platform and also maximizing the storage capacity.

Complete Ownership
Our solution lets you own the entire Online TV platform with your own brand name. You can get the ownership of the platform right from code, deployment, features, and more. You customize its features, functionalities, Monetization options and change the functionality of the platform since you own the entire application.

Fully Customizable
The platform can be completely customized based on your needs right from design, deployment, frontend and backend features update, Monetization models, functionalities, UX and more.

On Premise / On-cloud
VPlayed comes with multiple hosting opportunities for content owners and cable operators to host their online TV channel on their own wish were on-premises leads to not depend on the provider.

Multi DRM
The multi DRM provides control over how people can consume the content with help of secure authentication protection without the exchange of content license

Access Control
Minimizing the risk of content access from unauthorized by securing the content through different access methods such as email verification, Single Sign-On and authentications.

AES Encryption
Securing the content available in the platform with symmetric techniques that ensures usage of same keys for encryption and decryption.

SSL Certificate
The SSL Certificate ensures to protect the traffic to the online TV platform. It creates an encrypted connection between your audience and the platform.

Screen Capture Restriction
With this functionality, you can disable or restrict the screen capture actions on your online TV channel software during any live broadcast or streaming of content.

Geo Blocking
The feature helps to restrict broadcast any specific content to any specific region, state, country or even IP address that constraints on.
Multiple Set of Monetization Strategies for Online TV Channel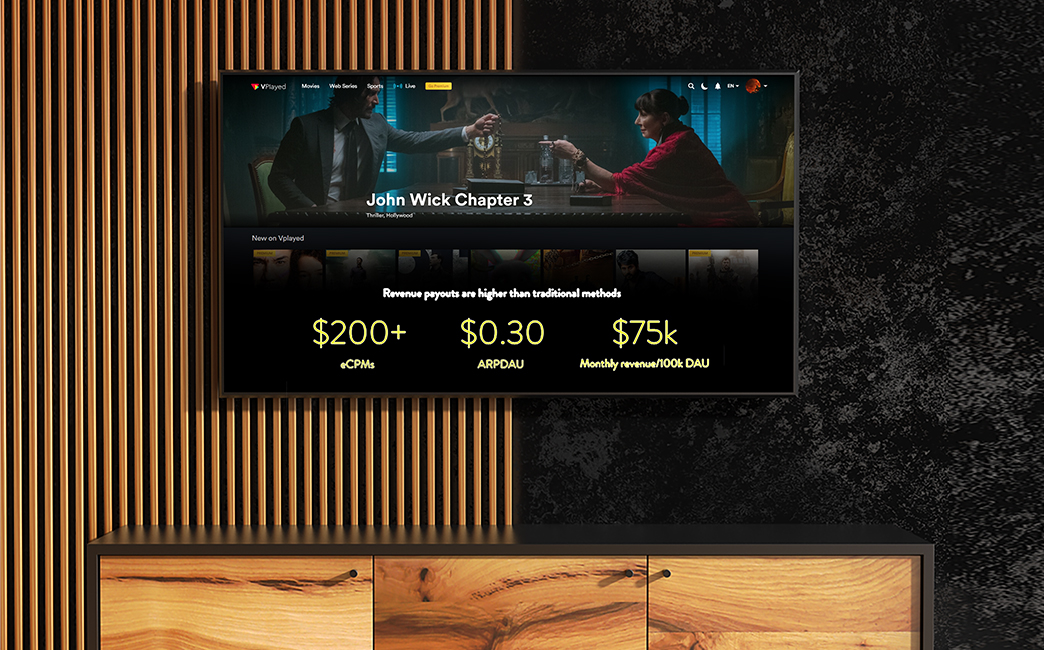 All right! Monetization Models is the money-minting hallmark that you can possess with this online tv channel. Which includes,
Subscription: Amplify your business model with online TV subscription to a new level with ongoing customer relationship and enabling customers to access the content with different subscription tenures.
TV Advertising: Leverage a better revenue model with TV advertising that ensures an effective growth of the brands and creates a deeper relationship between people and brands.
Catch Up TV: Through Catch up TV monetization model, re-broadcasting of programs which are already published or live stream in its parent channel.
Pay-per-view model: Get paid for every viewership. With the PPV monetization model, you can enable users to watch the content-based PPV model or can allow them to purchase any specific content.
Sponsorship: Position one or more advertisers as a partner to your online content where you can get a certain percentage for every deal generated through your online TV platform.
All right! Monetization Models is the money-minting hallmark that you can possess with this online tv channel.
As the viewing of Video is shifting from Desktop view to Mobile View, the methods of enhancing this lucrative online tv channel business also primarily balloons. The streaming of content over the online TV channel trend is wholly practiced globally to ensure the income through a diverse video monetization option such as Advertising, Video On demand, Monthly Subscriptions and Much More features across the platforms.
Bottom Line:
The Online TV revolution is taking place to create massive impact in the streaming industry, Content Owners and Business Professionals should make a closer look to trigger their lucrative business by partnering with some world-class Video On Demand or Live Streaming Solution Providers who can make your splendid Online TV Channel with engaging technologies and Features that befits to this modern streaming Industry.