Enterprise Chat Apps Drive Blazing Fast Inter-Office Communication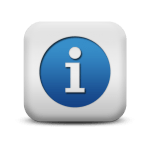 Did you know that inter-office messages sent through enterprise messaging apps enjoy 95% higher immediate-response rate?
As a matter of fact, in any given enterprise environment, an enterprise instant messaging app can energize employee productivity by improving communication. Employees no longer have to wait for untimely replies as the team collaboration chat app can generate immediate responses.
These enterprise chat apps do away with the cons of email communication and bring to the table the endless benefits of an official communication app.
How Enterprise Messaging Apps Accelerates Operational Efficiency?
All highly productive teams rely on a team chat app for smooth functioning. A building a chat app for enterprise communication can bring together all communication easily under one window and provide following benefits:
Productivity: Catalyzes team coordination through file sharing
Connectivity: Epic productivity through all-hour, anyplace connectivity
Security: Highly private and secure solution for confidential conversations
Cost-effective: Slash domestic and international communication costs to a bare minimum
Improves work ethic: Fixing responsibility, decision making, employee interaction improves drastically.
Communication: An Instant chat messenger for office enabled with Voice and video calling integration for omni-channel communication.
Streamline Your Team's WorkflowStart Now
How to Build an Enterprise Chat App with Contus Fly
Contus fly is a ready-to-deploy enterprise instant messaging app solution. It can build the best instant messaging app for enterprise communication or integrate chat app with a myriad of next-gen features like video/voice calling, file sharing, cross-device access, social integrations, location sharing and much more.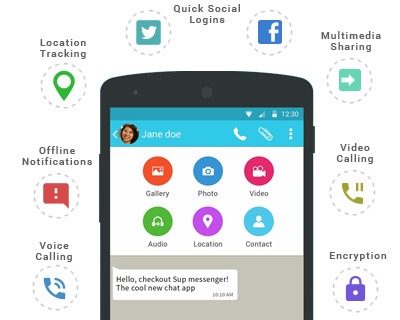 100% customizable and secure official communication app exclusively for enterprise.
Market-ready solution that comes with rock solid stability and bug-free code.
Message delivery notifications and alerts that enhances work accountability.
HMAC encryption that fortifies privacy and confidentiality from all corners.
Contus Fly Boasts of Stellar Enterprise Instant Messaging Features
Contus Fly as a enterprise messaging app is crafted with brilliant attributes that will uplift enterprise communication to its zenith.

Direct messaging
The power of 'NOW' in direct one-on-one messaging or group chats for sharing instructions & information.

File sharing
Employees can share spreadsheets, documents, images, video files, audio recordings, etc. on the go.

Voice & Video calling
One device for all kinds of voice and video communication to all devices across the world at local prices.

Screen sharing
Screen sharing for employees to share real-time information that can be shown only with images.

Group Conversations
Chat windows that can accommodate any number of employees from any location for real-time team communication.

Chat Presence
Prompt display of real-time presence status like Online, offline, Busy, Available, Unavailable or custom status.

Delivery Notification
Every message sent to a coworker is marked with a notification confirming successful or failed delivery.

Real Time Connectivity
Employees can participate in office meetings through voice or video from any corner of the world, real time.

Chat Trail
Complete chat trail for future reference. All chats/files can be traced to for future reference.

Sync and store
Automatic sync and store ensures chats and files are accessible across all devices at all times.

All-device Compatibility
One-size-fits-all team chat app for Windows, Android, iOs or any other OS platform.

Social app Integration
Upped user convenience with social credentials based logins. No more need for multiple usernames and passwords.

Push notifications
Text alerts to to keep teammates in loop about official alerts, reminders or notifications.

Heightened Security
End-to-end encryption and high profile data protection that thwarts hacking and piracy threats.

Ongoing tech support
All-caring and anytime available Technical, admin-level or user-level support.

Location sharing
Location maps to trace location or even to ease employee navigation to a new plant or branch office location.

Pixel-perfect UI Design
A well-thought and clutter-free UI that facilitates quicker and easier enterprise communication.

Fully searchable
Conversations and files from the long past can be easily retrieved with smart search using MData retrieve.
Technologies Deployed in Contus Fly

Contus Fly has under its hood several ground-breaking technologies that can deliver unparalleled communication experience for enterprise communication.